Hoof Armor® at 2013 FHA 100 (1st Place, Light-weight division, Tennessee Walker)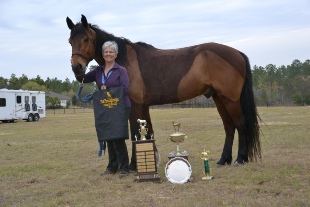 Pat Robinson and her Tennessee Walker Memphis took first place in the Lightweight Division of the Florida (FHA) 100-mile CTR. Memphis went the entire distance in Pat's words "bootless and barefoot" with Hoof Armor! They also received the Horsemanship Award and Best Trail Horse Award. Great Job Pat and Memphis!!

Hoof Armor® at Tevis Cup 2012—Jazz (Morgan) & Tera at Cougar Rock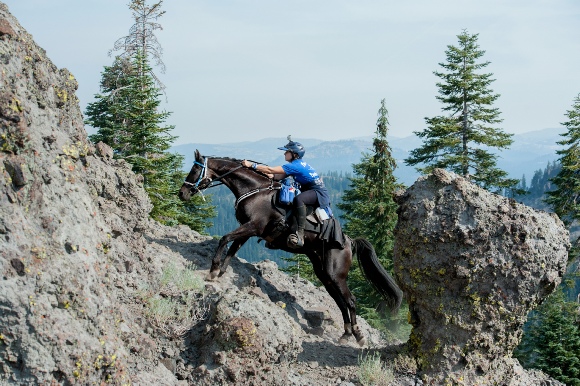 Hoof Armor® at 2010 World Equestrian Games (WEG) Endurance Race

Five horses, using just Hoof Armor no shoes or boots, competed in the 100-mile endurance race at WEG; three from Namibia, one from Columbia and one from Sweden. Out of 108 riders, 55 finished. One from Namibia (45th) and the one from Sweden(42nd) finished. The other two Namibians ran out of time, but still sound. The horses ridden by the Namibian and Columbian riders were from Cypress Trails owned by Darolyn Butler of Humble Texas.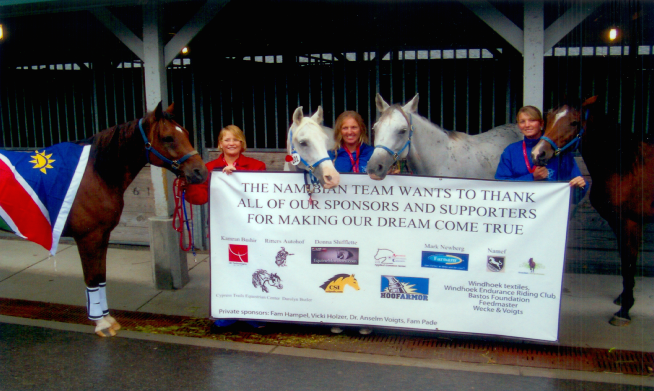 Hoof Armor® at 2011 President' s Cup Race – Abu Dhabi

Cecelia Butler-Stasiuk's Arabian gelding DJB Cytron Kon JMF ran barefoot with Hoof Armor and finished 20th . Out of the 99 riders who started the race, only 32 finished, mostly with horses born and trained in the area. Cypress Trails of the USA flew DJB Cytron Kon JMF to Abu Dhabi for the endurance race.

Hoof Armor also proven at the 2007 Great Santa Fe Trail Horse Race